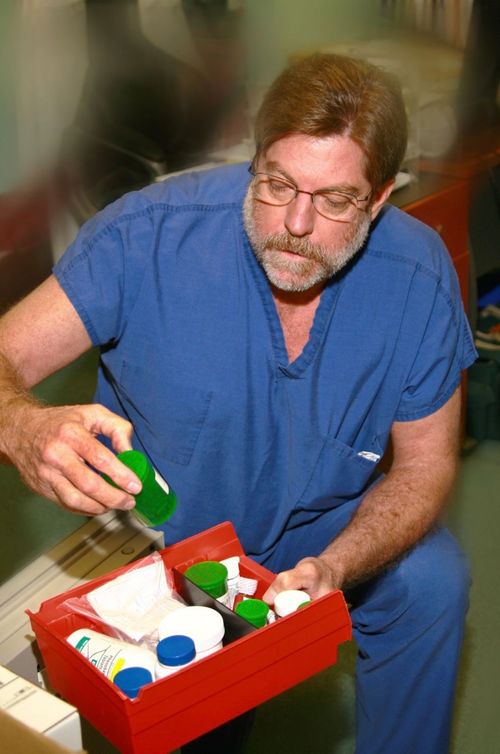 RICK UPSON - Pharmacist
Rick Upson grew up in Cleveland Ohio. Shortly after graduating from high school in 1977, Rick moved to Florida. He worked at ocean-front hotels in Miami Beach and learned to windsurf, after which he became a professional sailing instructor. Rick attended Edison Community College in Ft. Myers, Florida from 1987-88 and was then accepted in to Nova Southeastern College of Pharmacy, from which he graduated in 1993.
Since 1993. Rick has worked continuously as a pharmacist in a variety of practice settings including Long Term Care (nursing homes), Home Infusion, Hospital, Retail, and most recently, Compounding. Rick had been working in a Compounding Pharmacy for 2 years when he learned, in March 2009, that Palm Beach Compounding Pharmacy was for sale.
Rick purchased Palm Beach Compounding Pharmacy from Michael and Cathy Harrington who started the pharmacy from scratch in 2004. Rick was able to keep all the original employees so patients and customers can continue to expect the same great service they have always received from Palm Beach Compounding Pharmacy.